Already several art lovers have put their treasured collections of male art up for sale. There are many reasons to do so. The most common is finding a new home for works that have given lots of pleasure but now need to find new owners. Sometimes the owners are downsizing and need the space; sometimes it is age or ill-health; sometimes it is having no one to inherit. But often it is simply that they want to take a profit and use the money raised for something else.
But it does not have to be a whole collection. If you have a single item you would like to sell, then the Adonis Gallery can help you too. Just click the Art Market tab to find out more.
Pictures from three collections for sale are shown below.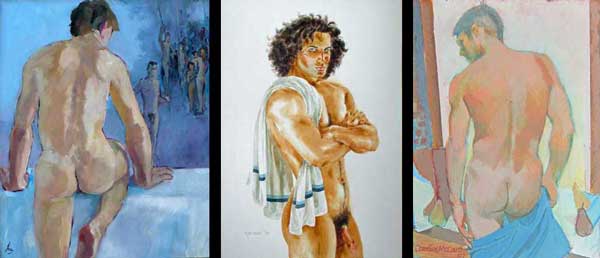 ⮜ Return