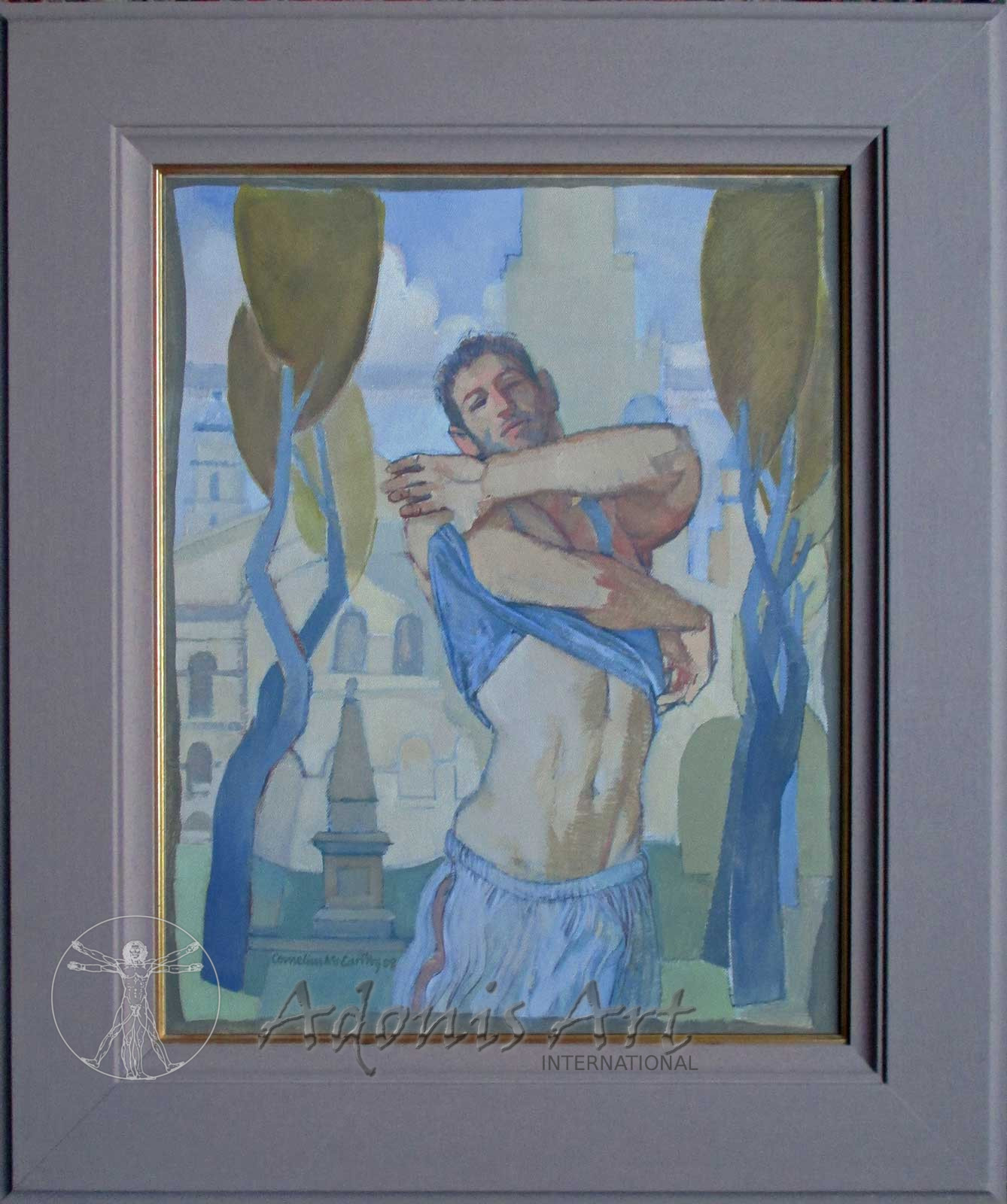 Mouseover or tap & drag for detail
Framed oil painting, signed and dated 2008.
Dimensions 51 x 41 cms (20" x 16)
Originally exhibited in the "Hawksmoor's Men" exhibition held at the Adonis Gallery in 2008
Nicholas Hawksmoor was a genius of English baroque architecture.  The building behind the figure is the church of St George's in the East, a building that fired McCarthy's imagination during his Stepney childhood. The muscularity of the figure is contrasted with the strength and boldness of the architecture).
Supplied with a Certificate of Authenticity
Price: £2000 GBP (€2300 EUR, $2480 USD)