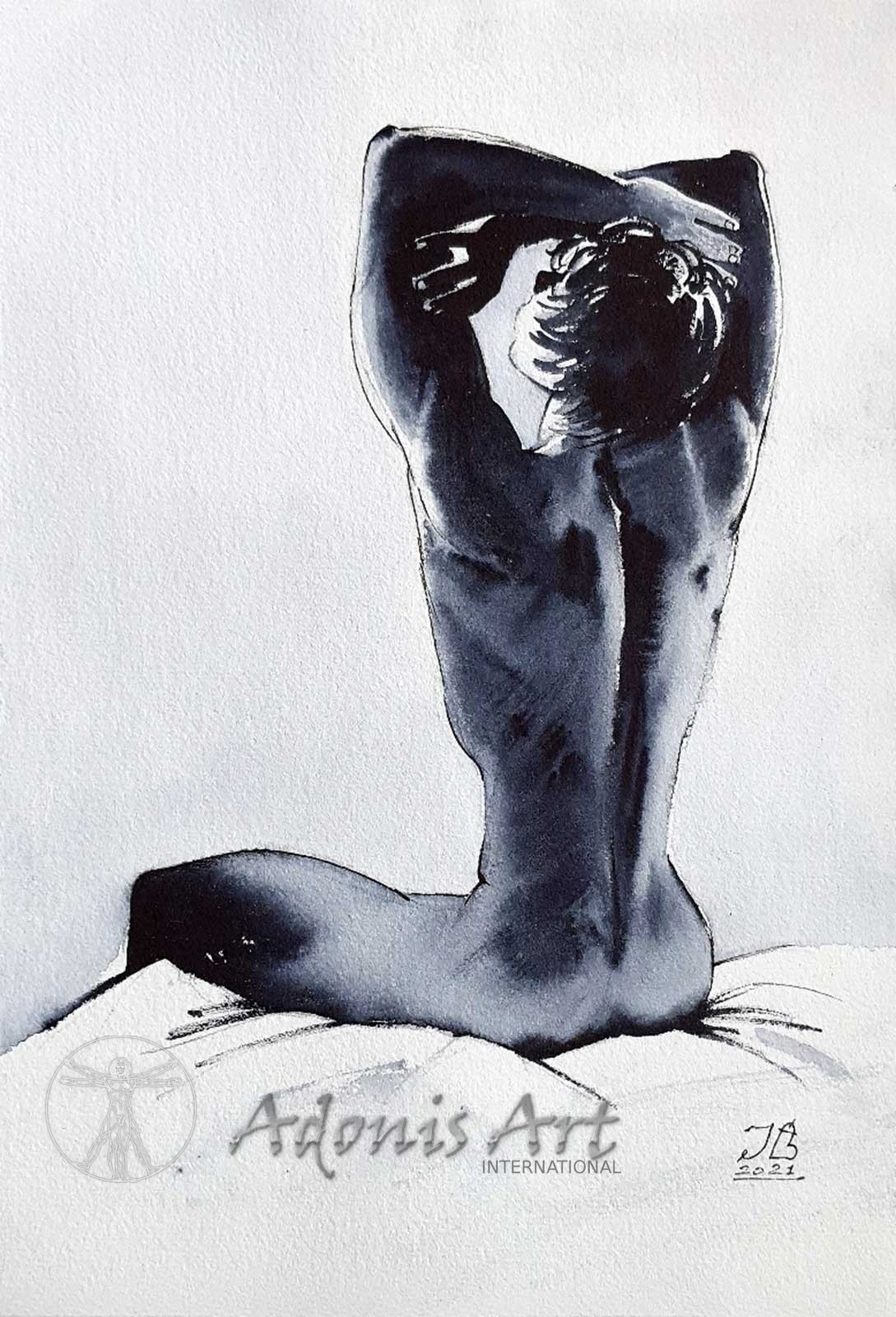 Mouseover or tap & drag for detail
Original unframed mixed media artwork on paper.  Signed and dated by the artist in Russian on the reverse as a guarantee of authenticity.
Dimensions 35 x 25 cms  (14" x 10") approx
Shipped direct from the artist's studio in Russia.  Shipping includes full insurance.
A reduction in shipping costs is available if two or more drawings are bought together.  Email info@adonis.gallery to find out more
Price: £360 GBP (€414 EUR, $446 USD)